Weird California - By Joe Parzanese
Lost Boys Trestle

Near Beach Street, San Lorenzo Riverway, Santa Cruz, California 95062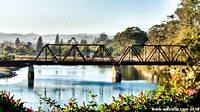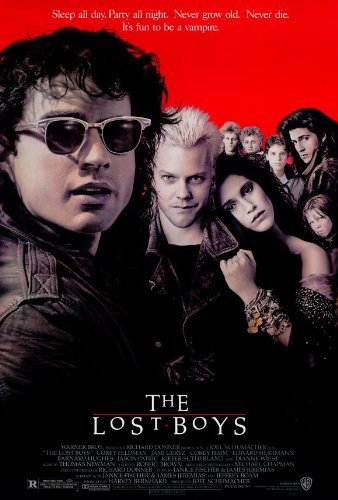 One thing about living in Santa Carla I never could stomach, all the damn vampires." - Grandpa from The Lost Boys 1987.
Local legend may state that the train trestle over San Lorenzo River in Santa Cruz near the boardwalk is haunted by ghosts. But according to the 1987 movie, The Lost Boys, taking place in Santa Cruz, err I mean, Santa Carla, vampires infest the bridge at night.
Where the San Lorenzo River meets the Pacific Ocean, the river is crossed by the Southern Pacific Railroad Bridge. Built in the late 1800s, the bridge is 332 feet long and contains a pedestrian walkway. Although vampires prefer to hang off the bridge instead of walking across it. The track is still in use, operated by Roaring Camp Railroad, offering scenic train trips along the coastline.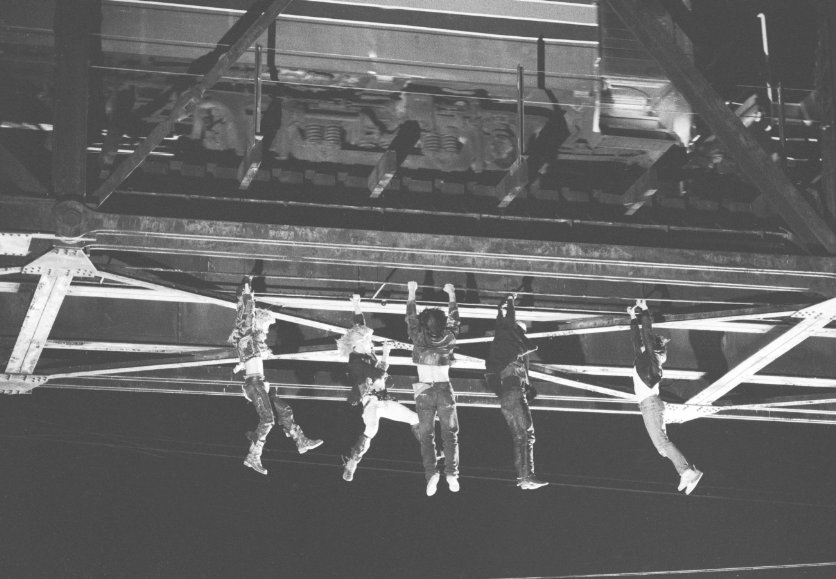 Despite the fact that much of the trestle scene in The Lost Boys movie was filmed on a Hollywood sound stage, the bridge is forever linked to the movie. In the movie several vampires, including Kiefer Sutherland's character, David, hang off the underside of the trestle as a train rockets on by above them. The vampires are jokingly seeing which vampire can hold on the longest before letting go and falling off into the misty chasm below.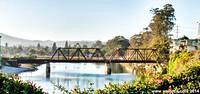 In addition to the fictional infestation of vampires, the trestle is supposedly haunted. Haunted by those who have fallen or jumped off the bridge. However, the bridge just isn't very high. It certainly isn't as high as it is depicted in the movie. It's not like we're dealing with the Golden Gate here, but I suppose someone could easily perish if they hit their head on the massive concrete pylons supporting the bridge. To put it in a little perspective, a 15 year old dog (a Chow) fell off the bridge in early 2014, and was fine, doggie paddling in the river after falling the perhaps twenty feet to the water below. Well, fine until an evil sea lion came along and pushed the poor dog under (don't worry, someone saved the dog and resuscitated it). Regardless, according to urban legend, people have died falling off the bridge and their spirits now haunt the bridge. And to make matters worse, at least one is vindictive, spreading his misery to those who try and cross the bridge at night. People have reported feeling as if something was attempting to push them off the bridge. And at least one psychic was told to jump by some force residing on the bridge. The malevolent spirit has been described as having an evil smirk and wearing a hat.
So if you decide to cross the Lost Boys Trestle, not only should you stick to the pedestrian walkway, but don't listen to any ghosts telling you to jump. And if you happen to fall off the bridge, beware murderous sea lions. Oh and watch out for hanging vampires; they party all night.
Outside Links:
Outside References:
Last Edited: 2014-08-18