Weird California - By Joe Parzanese
Weird Christmas 2014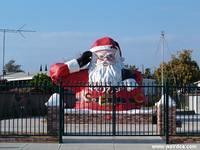 So it's December and Christmas music is playing in all the department stores and on all the radio stations. And as you put up Christmas decorations and toss lights on the Christmas tree, you may be wondering what's weird and interesting in California that I can do this Christmas?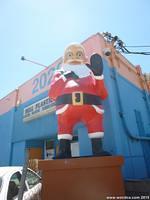 The most famous Christmas themed attraction in California is probably the giant Santa Claus found off of Highway 101 in Oxnard. This is the former Santa Claus that sat on Santa Claus Lane all those years. Additionally a Half Marathon starts every year at the Santa Claus and runs to the ocean. Called Santa to the Sea, it occurs this year on December 14th, and often involves lots of runners dressed up in holiday costumes. Check out their website for more information.
For another Santa Claus statue, check out Bell Plastics in Hayward. Along with four Muffler Men: two Paul Bunyan, one Cowboy, and one Happy Half Wit, Bell Plastics also has an International Fiberglass Santa Claus! The Santa Claus arrived at Bell Plastics from Paramount, CA in 2013. Another Muffler Man, this one The Joor Muffler Man in Escondido also dresses up in a Santa suit for the holidays.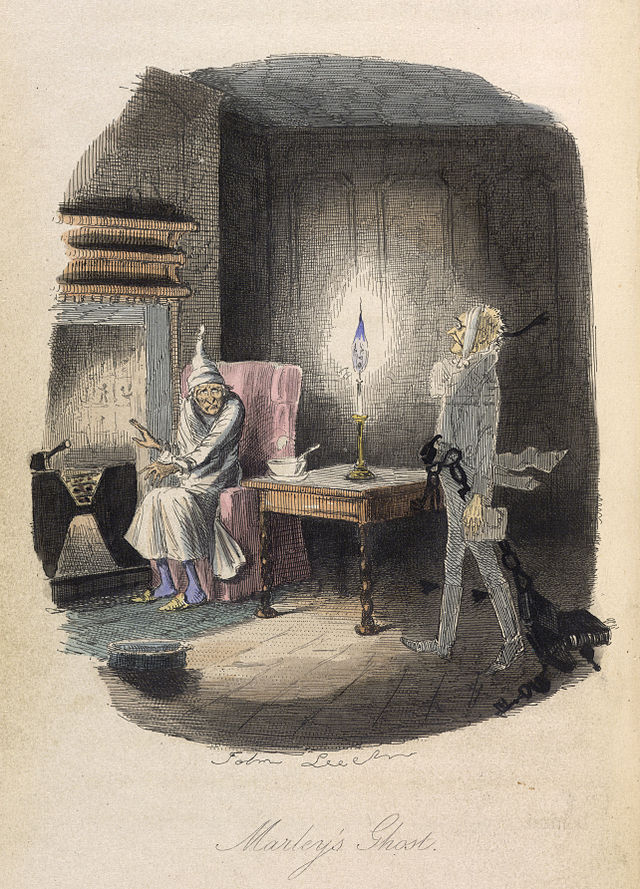 Looking for some festive Christmas events? San Francisco has Dickens Fair every year. You know those small Dickens Villages you see for sale in places like Macy's and Halmark every Christmas? Well they've built a life size one, and filled it with people dressed in Victorian garb. The characters from Charles Dickens A Christmas Carol come to life at Dickens Fair and wander the streets. This three acres of Victorian London is available for five weekends in San Francisco and runs until December 21st. It has seven theaters, five pubs, 700 performers, and even a party at Fezziwigs! For more information check out their Website.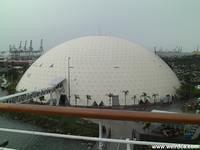 Long Beach also has a unique Christmas event called Chill. It takes place in that large dome next to the Queen Mary. You know, the one that once held the Spruce Goose. Chill features a "13,000 square foot winter wonderland" and over 2 million pounds of ice! Don't worry, the event lets you borrow a parka while you visit, since the place is only 9 degrees Fahrenheit! In addition to ice skating, ice tubing, ice sculptures, ice slides, a giant candy cane forest, a penguin village, Chill supposedly plays host to the world's largest rocking horse! More information can be found at their website.
If Santa Claus isn't your style, next door to Long Beach in Los Angeles is KrampusFest! What is KrampusFest? Well it's a festival celebrating Krampus, a devil like creature who takes care of children who are naughty. He originates from folklore in parts of Europe. On December 6th and the 13th are a variety of events including The Krampus Ball and Krampus at the Parade, plus a traditional Austrian Krampus play! For more information about these devil filled events, check out their website.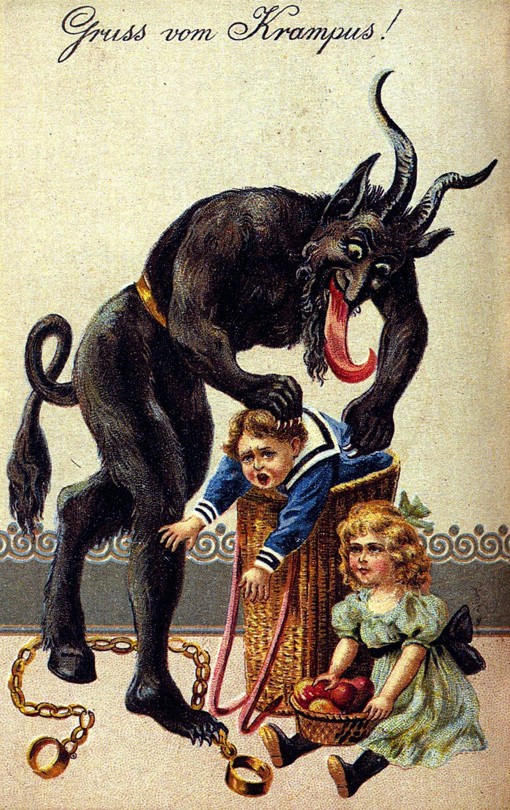 And if giant displays of lights is your favorite thing to do at Christmas time, then RoboLights in Palm Springs is for you. Not only is it the largest private residential Christmas Light display in the country, but with aliens, robots and other wacky Christmas Light covered attractions, it is probably one of the oddest Christmas themed four acres you'll ever see! It also contains 8.4 million lights and one of only two microwaved microwaves. Yes, you did read that right. It's located at 1077 E Granvia Valmonte in Palm Springs. More info can be found at their website.
The California Academy of Sciences in San Francisco puts on an entire holiday themed exhibit complete with two reindeer. They'll also have caroling and snow flurries.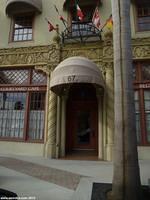 Speaking of reindeer, perhaps long abandoned attractions is more your cup of eggnog. If so, head on up to Lake Arrowhead. There along the Rim of the World Highway, and now being used as a staging area for local logging operations is the long abandoned Santa's Village. Santa's Village was a Christmas themed amusement park complete with reindeer. It opened in 1955, just one month before Disneyland, and sadly closed on March 1st, 1998. In addition to the live reindeer, it had a petting zoo, a monorail, a Ferris Wheel, life sized gingerbread houses, Christmas themed shops, and holiday themed restaurants. It was also the first of what was suppose to be an entire franchise of Christmas themed theme parks. You can find pictures online taken of several of the buildings back in 2013. You can see the logging facilities next to what's left of Santa's Village on Google Maps. There was a second Santa's Village up in Santa Cruz, but it appears to be long gone.
Or perhaps you'd like to visit a Christmas ghost? If so head on down to Ventura and stay in the Bella Maggiore Inn. There you may run into the ghost of Sylvia Michaels, a prostitute who died on Christmas Eve in room 17; her perfume still lingers on in the hotel. Or maybe California monsters are more what you're interested in? If so, head on east of San Diego to Ranchita, where there's statue of a yeti! Here you can find an eleven foot tall yeti statue, who wears a red Santa Claus hat for the holidays. He can be found at 37554 Montezuma Valley Road.
Know of other Christmas themed oddities in California? Let us know! And have a Weird Christmas!
Last Edited: 2014-12-04