Weird California - By Joe Parzanese
Toontown Tunnel

Mt Hollywood Drive, Los Angeles, California 90027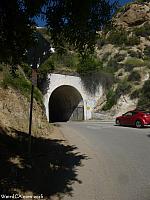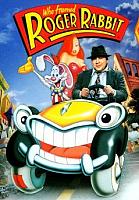 Have you seen Who Framed Roger Rabbit? Want to visit Toontown? Well the entrance to Toontown is located within Griffith Park on Mount Hollywood Drive, down the road from Griffith Observatory! Not far from Griffith Observatory is a tunnel on Mount Hollywood Drive near where it meets Vermont Canyon Road. If it looks somewhat familiar to you, the tunnel has been used in several movies as a variety of locations. The most famous is as the entrance to the cartoon world of Toontown in Who Framed Roger Rabbit. The tunnel had some period lamp posts put on either side and Felix the Cat drawn above it for its role in the movie. If that's not enough for you, it was also the entrance to NORAD in the movie, Wargames, and was the location for the epic hoverboard scene in Back to the Future 2 when Marty McFly retrieves the sports almanac from Biff.
The TV series, the O.C. also utilized it right before Marissa crashes and dies. The tunnel also appears in Nancy Drew, the Adventures of Buckaroo Bonzai and Agent Carter. The tunnel is located between East and West Observatory Roads, both of which lead up to Griffith Observatory.
This video shows me driving from West Observatory towards East Observatory, basically leaving Toontown.
Closest Weird
First Created: 2016-05-14
Last Edited: 2016-05-14