Weird California - By Joe Parzanese
The Terrible Curse of Griffith Park

4730 Crystal Springs Drive, Los Angeles, California 90027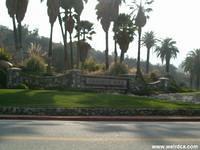 At 4,210 acres, Griffith Park in Los Angeles is not only the second largest park in California but also one of the nation's largest parks. Located within the park is the Griffith Observatory, the Greek Amphitheatre, the Los Angeles Zoo, the Museum of the American West, the Travel Town train museum, two golf courses, a merry-go-around, countless hiking and horse trails, the Haunted Hollywood Sign, a few ghosts, and an old 1863 curse.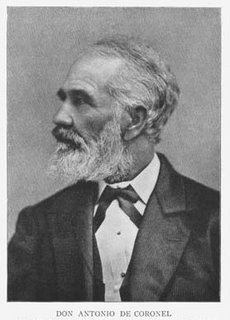 What? A curse, you say? Originally all this land belonged to the Felizes and was called Rancho Los Feliz. Eventually it became the property of Don Antonio Feliz who resided on the land with his sister named Soledad and his 17 year old blind niece, Dona Petranilla. In 1863, Don Antonio Feliz passed away and instead of leaving his land to his family, he left all of it to Don Antonio Coronel (there is still a very small street in LA probably named after him, consisting of less than a dozen houses). The story relates, how Don Antonio Feliz was wasting away with smallpox and on his deathbed, Don Antonio Coronel visited him with a lawyer, Don Innocante. Supposedly these two gentlemen drew up the will and the story claims that a stick was attached to the back of Don Antonio Feliz to help the poor dying man nod his head in agreement to the new will. The new will was witnessed by several ranch workers with the surname Paco who resided a short distance from the main house. Regardless of if that story is true or not, the land went to Don Antonio Coronel and not Dona Petranilla. A few items supposedly went to Soledad and some other relatives. His godson received a few horses, but the land the lion's share of the wealth went to Don Coronel and Petranilla received nothing.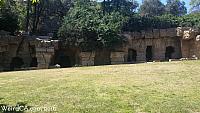 Dona Petranilla was, to say the least, obviously not pleased. Don Feliz's niece laid down a curse on the land, Don Coronel, Don Innocante, and even the judge that upheld the will's legality. Afterwards, in order to put the final touch on the curse, she apparently dropped dead. If you believe the stories, the lawyer, Don Innocante, was soon shot and killed and the judge apparently also met an untimely end. Don Coronel's family supposedly slowly died of misfortune and disease. When Coronel passed away, he left the land to his young wife, who promptly remarried. Her new husband and her fought over the inheritance and in the ensuing divorce, the lawyers consumed most of the inheritance. In late 1868, a C. V. Howard owned part of the land, and sold of the land's water rights for a nice tidy profit. He was supposedly shot at a saloon while celebrating his good fortune. The land eventually passed to Leon "Lucky" Baldwin, whose lucky streak immediately ended when he started a ranch and dairy on the property. The cattle on the land died, fires destroyed grain, grasshoppers devoured crops, and nothing basically went right. After he went bankrupted and was forced to sell the land to pay for the mortgage, Baldwin was supposedly gunned down by an outlaw (some stories say Mexican bandits). The land ended up with a Thomas Bell, a financier from San Francisco. He didn't hold the land long though before selling it to Colonel Griffith J Griffith. Bell apparently lived into his eighties and then fell from his mansion's banister - or was pushed by mistress depending on the story you believe.
Old Calvary Cemetery
Frank Burkett attempted to kill Griffith J Griffith outside the Old Calvary Cemetery on October 28th, 1891. Griffith's wife and her sister were paying their respect to their family while Griffith stayed outside and was almost murdered by Burkett.
Calvary Cemetery was during its time LA's primary cemetery, following the Plaza Churchyard. Not too long after the incident with Griffith, in the early 1900s the occupants of the cemetery were unearthed and relocated to New Calvary Cemetery east of the LA river.
In the location, the corner of North. Broadway and Bishop's Road, Cathedral High School was built. Strange disturbances have occurred ever since. Legends abound of grave shaped holes appearing outside after heavy rains, spooks wandering the halls, restless spirits disturbing the living, and old coffin parts appearing occasionally throughout the grounds!
Now where did this story come from? Well from the fanciful mind of one Horace Bell, a frontier author who wrote and founded a newspaper devoted to social commentary called the Porcupine. Often Bell's stories attacked the social elite of the area, and his attacks on Griffith J. Griffith were no exception. The truth of the matter is probably slightly different then the one portrayed by Mr. Horace Bell. Petranilla, was apparently not blind. She did not die after placing a curse on the estate, and lived for another thirty four years after the events depicted in the story, apparently dying of a heart problem. Although there is no proof that she did or did not place a curse on the estate. She was probably in her early twenties at the time that Don Feliz passed away. The godson who received some horses was her son, Juan Sanchez, who she had with Esteban Sanchez.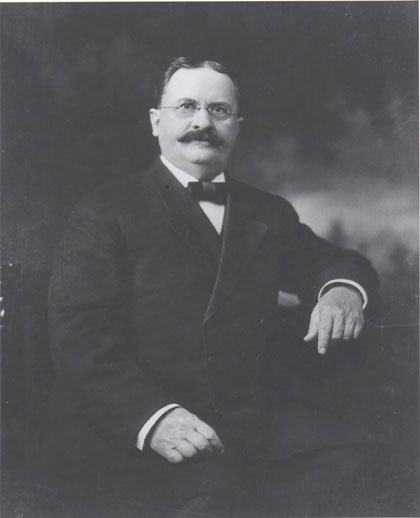 The land was sold to a Colonel Griffith Jenkins Griffith in 1882. Yes, his first and last names are the same, and his military rank is believed to be made up (in fact the only military title he probably held was Major of Riflery Practice with the California National Guard). Griffith was well known for his aristocratic pretensions and his uncanny knack for finding silver and gold. He allowed a man named Frank Burkett to start an ostrich farm on the property to lure residents to the area and Griffith's other surrounding properties. By 1884, the curse popped up again as a huge storm racked the land. Lightning came down upon some of the oak trees on the property and the ranch hands claimed to see Don Antonio Feliz riding the rain. Don Antonio continued to haunt the land after the storm, often appearing near an area called Bee Rock. Griffith refused to visit the land except at midday and the stories claim that the ostriches stampeded at night.
With ghosts appearing and ostriches stampeding, Griffith eventually foreclosed on the ostrich farm which was failing, causing Burkett to vow vengeance. Burkett ended up attempting to gun down Griffith with a shot gun outside Old Calvary Cemetery, now Cathedral High School on North Broadway. Burkett apparently used bird shot instead of buck shot, which was the only reason Griffith survived. Apparently Burkett thought he had succeeded in killing Griffith so he committed suicide with a revolver to the head.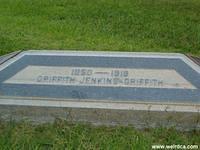 The Crushed Picnic Table
Although the story has been dismissed as a hoax, there's also a legend that Griffith Park has a haunted Picnic Table. The story goes that on Halloween 1976, 22 year old musician Rand Garrett and 20 year old aspiring actress Nancy Jeanson were making love upon a picnic table off of Mt Hollywood Drive when a tree suddenly fell over on top of them, crushing them and killing them. Their remains were cremated and the ashes spread over the area where they died. Now, often on the anniversary of their deaths, their ghosts can be seen wandering the area around the picnic table.
But the urban legend doesn't end there, and continues with a series of misfortunes that occurred to the tree trimming crew that showed up to clear the tree that crushed the young couple. The first worker, Morris Carl, sent to cut and clear the tree suffered from cold spells, heard strange moaning and crying sounds, and saw the fallen tree violently shake. When he ran back to his truck, the words "Next time you die" were written in reverse on the fogged up windshield, letter by letter before him. His supervisor, Dennis Higgs, later went to clear the tree, and was found dead the next morning by a jogger. The jogger discovered a chain saw lying next to the dead Higgs, the blade bend in a U shape. The coroner listed the cause of death for Higgs as a heart attack. His hands were injured and some of his finger nails were broken, and it looked like he had been dragged by something fifteen feet towards the damaged picnic table.
Supposedly the tree and picnic table are still there to this day. A former park ranger reportedly had a run in with the two ghosts in 2002. He saw two sets of red eyes, and after his flashlight failed, and everything went quiet, he felt suffocating and freezing cold. A voice whispered to him, "Leave us alone" and he smelled a "smell of death". His story continues with something grabbing his chest and him passing out. When he came to, his shirt was unbuttoned and his chest hurt. Something had scratched into his chest with a fingernail, "Next time you die". The park ranger requested a transfer the next day.
So which is it? Elaborate hoax or fact based story? Either way, it's a great ghost story!
To get away from the cursed land and the ghost, Griffith donated 3,015 acres to the city of Los Angeles in December 1896. But the curse wouldn't let him get away that easily. Afterward, Griffith, a devout Protestant, came to the conclusion that the Pope and his Catholic wife, Christina Mesmer, were conspiring to poison him and steal all of his money. Christina was a well to do, very rich society woman herself. It is reported that at dinner, Griffith would often switch his plate with hers when she wasn't looking, thus ensuring that the "poisoned" food was in front of her instead of him. He eventually took a preemptive strike and shot his wife while they stayed at the Arcadia Hotel in Santa Monica. Although she survived, having to throw herself from the window, land on an awning and crawl to safety through yet another window, she was disfigured and blind in one eye afterwards. Griffith served only two years in San Quentin for attempted murder, but his reputation was never the same. After he was released from prison, the city ignored his attempts to continue building up Griffith Park, wanting nothing officially to do with him. Griffith did, however, set up a trust fund to have his improvements, the Observatory and Greek Theater, built and cared for after he passed away. He passed away in 1919 and is laid to rest at Hollywood Forever Cemetery.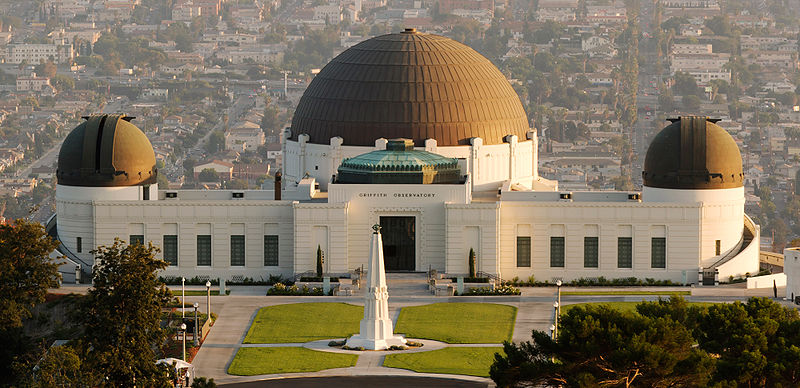 If you believe writer and newspaperman Horace Bell, Don Antonio Feliz again appeared in 1898. Apparently the city's influential people had gathered in Griffith Park to celebrate a fiesta. The specter appeared at the head of an oaken banquet table and also chased the party goers on horseback as they fled the party.
In this century, Los Angeles has only suffered one unfortunate event on the land. That was when a 1933 fire left 29 people dead and 150 more injured. This fire is the deadliest in Los Angeles history.
However, even though the curse doesn't appear to be inflicting pain upon anyone any more, several ghosts have been sighted throughout the park. In addition to Don Antonio Feliz, who besides his famous 1898 party crashing scene, has been seen riding the parks trails and laughing crazily on top of large rocks overlooking the park, there is also his niece, Dona Petranilla. The original curse layer has been seen wandering the land dressed in white. She additionally appears occasionally in an old adobe used for the park headquarters and has been seen riding a white horse around midnight. An additional mounted ghost has been spotted riding in the park. This spirit is believed to be the ghost of Griffith J. Griffith as the style of the rider does not match that of a Spanish Don. A ghost girl has been seen throughout the park and she seems to be looking for help. Some people believe she was abandoned in the park and eventually died from exposure and that now she is wandering the park looking for the parents that left her behind. A ghost lurks near the Merry Go Round, having been seen descending steps nearby and disappearing as he reaches the last step. Both Travel Town and the Observatory brought in teams to investigate paranormal activity due to the number of reported sightings at both. The teams found nothing, however. And of course there's the ghost of Peg Entwistle, a suicide victim, can be found lurking around the Hollywood Sign.
One location that Dona Petranilla is said to haunt is the Crystal Springs Ranger Headquarters also called the Paco Feliz Adobe. She apparently appears as a ghostly senorita in a white dress watching from the adobe's windows on dark and rainy nights. Of course, she never lived in this adobe, but it is the only remaining structure from that time period and probably served as the house for servants or ranch hands. In 1921, the park managed to demolish the original Feliz manor.
As if the ghosts, curses, and other general weirdness wasn't enough, urban legend also claims that there's some sort of creature lurking in the park and stalking its visitors. Three witnesses described it as "humanoid of some sort. Its legs were very long as well as its feet and it was talking huge strides as it made its way down the street. Its back was bent back and its neck was very long and was bent forward. They said no human could be bent like this thing was. Its eyes were black, but it did have the whites as well. Its skin was transparent green, and it was wearing nothing but white pants and black shoes." From About.com.
Lastly, the park has also been used as locations in several movies including Back to the Future, Back to the Future II, The Rocketeer, and Who Framed Roger Rabbit. In the Roger Rabbit movie, the tunnel that serves as the entrance to Toontown can be found within Griffith Park. Adam West's Batcave from the 1960s Batman can also be found within Griffith Park.
So there you have it. The history of Griffith Park is full of ghosts, death, fraud, a strange beast, and ostriches. Add into that a blind curse wielding niece, a paranoid man with the same first and last name who believed the Pope was colluding with his wife to kill him, two ghosts protecting their deathbed of a picnic table, along with the entrance to Toontown, not to mention the usual Satanic Cults, animal sacrifice, prostitutes, etc, and Griffith Park easily earns its entry here at Weird California.
Closest Weird
Comments:
Linda of Montclair, CA on 2021-01-13 said:

My spouse and I used to live near Griffith's Park and explored, hiked, ate hot dogs in the bbq area, motorcycled through it all. well, look out for rattlesnakes. Once we were near the 5 frwy side hiking and we passed by at least 6- 20 snakes sunning themselves. We didn't get bit but just went by somehow carefully. Never did see anything paranormal but it is indeed haunted in my opinion. I love paranormal and would've welcomed that probably.

Feliz of Sylmar , Ca on 2020-08-05 said:

I am part of the Feliz family and the curse is true the white man stole the land from us

max of los angeles, ca on 2019-12-05 said:

the haunted bench is bench 29. the tree is still on the table.

lucas of simi valleyon 2019-06-17 said:

Back when we used to hike up throughout Griffith we used to explore off trail, never saw a ghost or anything supernatural but did encounter a really intense looking guy who stepped out of the brush in front of us and asks if he could use my cell phone. This was pretty far up from the trailhead by the merry-go-round. What really weirded us out were the several tree carvings we saw after and well beyond our encounter with the guy that said "he watching you" "a hiding man is watching" "he have a burn face" "burn face man waiting" etc. At least seven trees had these statements etched in them.

Subi of Los angeles, Ca on 2019-04-04 said:

My brother and I would go on night hikes at 9pm along various Griffith trails (dumb I know). My brother and his friend once spotted an elderly lady who could barely walk in an old fashioned dress near the top of mount holly trail and there's no way she could have walked up there the way she was limping, which weirded them out. Another time my brother, friend, and I were hiking an easier trail when we heard a human voice making odd noises and we looked at the patch of shrubs where the noise was coming from when the shrubs started to move and it was not an animal or anything human there. The three of us instantly realized it was paranormal whatever it was. A third time we heard wailing sounds and the top cloud like torso of a man disappear into thin air. I would have never believed in the paranormal if it were not for these completely odd experiences.

Lourdes Soto of Downey , California on 2018-10-27 said:

I have been going to the observatory area for early morning walks for years with at least one or more friends, but recently at the beginning of October something really creepy happened to us. We start our walk as usual around 5:00 am, it was still pretty dark and like 15 minutes into our walk we all heard some unusual noises, my sister asked us to stay quiet and then we heard like a group of people laughing or yelling behind us, it was really scary at the beginning of this noises we automatically started waking faster talking about a plan if we were atacked and then we started walking slower to wait for whoever who was behind us but no body cut up with us. Since that day we have gone back at least four times a little later but still dark, always afraid of what we heard that day...I am really curious if someone has experienced something similar.

Kylie of Camarillo, CA on 2018-07-03 said:

Don Antonio Coronel is one of my great Uncles.

Andrea Veliz of Los Angeles, CA on 2018-04-25 said:

Probably like 2 years ago my friend and I were planning to go hiking to the Observatory. We weren't even halfway, I told him we should sit down since we been walking for hours so we sat down in the grass. Which we were near the Greek Theater somewhat where the restrooms are. We started talking all of a sudden I see this person. It looked like a caveman lol. But it was hairy, wasn't sure if it was a man or women. But they were a good distance and we looked at the person and they were rocking back and forth. Then after a few minutes it stopped, it creeped us out. Then we saw a man passed by and looked at it. Whether it was a homeless, or someone who happened to be drugged out. But it was scary. We decided to keep walking then out of nowhere this girl comes up to me telling me "have you seen the green house?" i was like no.. and her boyfriend grabbed her and told me sorry about that. Because she grabbed my arms like i don't know. I still wonder if there is an actually green house.

Andrea Bruno of BURBANK, CA on 2018-03-02 said:

Today - i was driving through griffth park - i saw thic chick walking in the rain - no umbrella - murky pond water colored jacket - stringy brown hair - head down - Sad/Depressedd look on the part of face i saw. i was like, "Man - i think i have problems, she looks like her are worse! I hope she is ok - god - what if she commits suicide and im the last to see her?" i looked back and GONE - just disappeared - i did uturn and GONE - its a big place - she could NOT have ran that fast - impossible - i had CHILLS!

Michael Watkins of Los Angeles, CA on 2017-08-20 said:

i have been going to the park since the 70's and worked in the "adobe" 5-40 from 1999 to 2009. No spirits or ghosts to report. With the exception of skunks. From 2011 till present summer 2017 have supervised maintenance with nothing to report paranormally speaking. Sorry to disappoint

willy of atwater, CA on 2016-09-11 said:

went one night to ranger rick's old abandoned place with two friends to smoke out... on our way back, we had to walk through tall grass to exit, we saw what looked like a big black animal, bigger than a coyote, but more massive, its stride was creepy, not like a dog, and it fur was long and black, like a werewolf from a hollywood movie... my two friends ran but i stayed to see it longer before i noticed it was not normal animal, then i ran also

Elizabeth Sammet of Los Angeles , California on 2016-09-01 said:

So I was on one of the hiking trails with a friend and her dog, it was about 8pm on a wednesday night. Everything went smoothly. But, on our walk down we got attacked twice by a coyote. The first encounter it was a coyote on its own. The second time it was two coyotes. It chased us and tried to get us. Haha so scary but we made it. I would do it again but I will take a weapon of some sort lol

BDA of Encino, Ca on 2016-04-23 said:

I work in Griffith been there at all hours of the day and night and have never seen any of the things discussed here. My office is in the old adobe building mentioned here which is not the Ranger's HQ it is the Park Film Office and I've yet to hear or see a peep from Dona Petranilla ....I love the paranormal I just haven't seen it here.

LA Zoo of L.A, CA on 2015-11-21 said:

I currently work at the LA Zoo and have seen and heard a lot of stories like the ones in these comments. From the "jogger" the man with a jogging suit with a flashlight on his head, to Mr. Griffith him self. Not so long ago I was walking by the chimp exhibit around 6 am still very very dark and I had seen what to me was a person walk casually on to a viewing side of the exhibit, the odd thing about this is that I did not notice it walking and or made any noise. I peeked over to see who it might of had been but to my surprise no one was their. I then told my co-workers and was told a security guard a few years ago had also seen the same thing around the same location. They had also told me a zoo keep had once tried to run after this "what she thought was a person at the time" only to follow him to a fence line and it basically disappeared.

amy of Granada hills, CA on 2015-10-30 said:

I worked at the greek theatre and it is very much haunted! The ghost is of a little girl named Agnes. She moves stuff knocks on doors swings light you can hear her walk down the halls when you do a overnight shift.im surprised it is not talked about more.She moves this one light every night after concerts the stage crew tried to figure out wtf is going on.She is a extremely active ghost creepy and kinda cool also.I remember running to my boss saying I came in contact with the ghost lol he said it's ok she won't hurt you !!!Idk what's going on but work the greek for a season you will become a believer.

Murry of La Brea , California on 2015-10-11 said:

My 3 great grandmother is Martha Griffith. ....my family owned the land grant which is now la Brea.....thanks for your input on our history

Thomas of Glendale, CA on 2015-02-07 said:

The Sunset Strip Slayers (fans of the Hillside Stranglers)dumped two bodies on the same sites as the HS.

Anonymous on 2015-01-23 said:

The author forgot to mention the bodies found in the park...some put there by the Hillside Strangler. I spent many years visiting the park while growing up in LA. I did not see anything strange.

tracey shearing of Kenmare, Kerry Ireland on 2014-09-30 said:

After reading these comments i'm PMSL,honestly people read back over your comments you all sound barking mad,lol. Any place with a certain amount of history can be haunted,but really,an alien type creature wearing trousers & no shoes, people emerging from bushes that don't move,black men appearing all over the place!! Its called LA LA land for a reason & some of these comments confirm this,lol

KARI STALHEIM of WEST COVINA, CA on 2014-07-14 said:

I was at the Greek theatre at a Heart concert, I met comedian David Spade there and he allowed me to take a picture with him. My friend took the pic of us and there appears to be a ghost in the background of the pic just above David's right shoulder. Its really freaky!

deep of encino, ca on 2014-06-25 said:

lol i lived on los feliz blvd for three years in the 90s and im just hearing this story which lets know for show people are crazy. i never felt safer than when i lived there walikg down the street 3:00 in the morning drunk as hell from the brown derby lol

Joshua James of East Los Angeles, CA on 2014-06-13 said:

I love Griffith park I feel at peace when I'm there well at least when I take my German shepherd , I don't go a lot like I did before after I was surrounded by 5 coyotes and almost attacked. but that's not what scared me. One day I went with a friend we were hiking laughing joking around enjoying the views but it started to get darker. and Ive been the the park at night, but this time it was different. everything went quiet I couldn't hear the wind or any birds chirping it was weird. I felt a weird presence as we kept moving forward it seemed to get foggy. I was getting excited but my friend seemed to be getting more sick he was very nauseous so he got really quite suddenly as we walked around a trail there was a very tall black man just standing by a tree I didn't pay much attention until we were practically face to face I said hello but he stood quite staring over us like if we weren't there I didn't say much just kept walking I realized after he was wearing strange clothes he was also bare footed now I heard homeless people live up in grifith park so that's what I thought it was. I paid no attention to it but as we passed him my friend started to feel better so we decided to keep hiking until we saw the same freaking guy again about a mile away from where we saw him. we both got freaked out I suddenly got the chills but as we passed him I didn't want to be rude so I said Hi. he looked at my friend angry and I didn't like that so dogged him and his expression changed and smiled and said hi. As much as I was scared I didn't want to show it. I told my friend lets get out of here on the way back down the guy was following us I didn't mind cause there was other hikers and joggers around and I had my dog. but it was weird when I saw my car from the trail I said out loud ALRIGHT THERES THE CAR WE MADE IT??? and BOOM I fell straight on my ass!! it was weird it felt like I was pushed down from my shoulders I got up fast and my friend just looked at me shocked I was about 1 foot away from falling off what it looked to be about 30 foot cliff. I laughed but what was weird is my shoe fell off LOL till this day I've never tripped or fallen over nothing but I can tell you it already happened 3 times and only when I go to Griffith park. I didn't even realize it until I wrote this post but now that I think of it might have been paranormal

Sam V of Los Angeles, CA on 2014-06-05 said:

Usually its only my dog and i, but we brought my little cousin along. we went through the trail that starts from the observatory, crossing the bridge that is ontop of the tunnel. pass by dantes view and up to the top where the tables are at and the hollywood sign is clearly visible. while we were going back down it was getting really dark out. the spot we had just passed was where there is a trash can and right next to it a huge rock from there there is a hard turn going down. this was the area that people have made their own path going up the mountain side..anyways next to the path are a few pushes. i stopped and stared towards one of the bushes and i saw a weird looking humanoid thing standing there staring back it was thin and long from its arms i couldnt really see the lower body it seemed to be behind the bush the mmore i stared at it the harder it was to focus on it because of the surroundings being so dark. then my little cousin started saying hey do you see that? i asked what was he seeing?he said it looks like an alien. or a ghost. i was freaking out and so was he. when we tried getting passed the area as quick as possible everything got really quiet almost still. even the dirt when we walked made no noise and my dog's hard breathing was silent my cousin pulled me so we could go faster then when a runner with a flashlight on his head passed by...everything went back to normal. this freaked me out very much and i try not to go there at night anymore. it really did look like an alien but it was greyish white kind of transparent. as to the other comments about the old zoo..even when i was little and we walked through there,it gives off a very negative vibe i feel anxious and extremely depressed if i go inside the structure..and passing by it feels like someone is inside and watching you.

rhonda moon of north hollywood, california on 2014-02-22 said:

i was hiking back down trail from observatory to parking lot when all of a sudden i was pushed violently flat on my face on trail.i looked around me but no one was there. it felt like hands vilently smacked me down.

Candice Montes Perez of Rancho Cucamonga, CA on 2013-11-08 said:

Just found out that my great great great grandfather was Don Antonio Feliz.My husband and are visiting tomorrow, can't wait to see what else I can find out!

ray of los angeles, ca on 2013-11-05 said:

I saw a hairy man just walk out of a bush but it was weird cause he looked like he just conjured himself out thin air. The bush didn't really move.

Mario of Los Angeles , Ca on 2013-10-03 said:

I use to run at the park all the time back in the early 2000's. I ran in the morning and at night. During the day time I would run and the day went get. At night it's a lot different. I felt I was being watched or followed by something. At night it's really dark, so dark that i couldn't see my hands or feet on front of me. I knew from running there during the day time that the land is flat and never feel or put a missed placed step. At night when I would run and felt that strange feeling a coyote would always pull up right beside me on my left side and run with. I don't feel afraid of it for some reason. Even though I've been told that they do bait. I would like at him and he would look at me. I felt kind of protected. I stopped running there after a while I met a really nice girl and got fat again and life was great. I would go back every now and them during the day. But it was not the same. Love took over. On one of those times I went back for a run during the day. I fell kind of nasty. One of my shoes came off my foot and landed across the street to my right. It was strange because I never fell at the park not in the night time and during the day. The fall was strange. I felt I was pushed from behind and while in mid air my shoe was ripped from my foot and thrown acrross the street. Almost right after I feel and old lady came from the back and help me up and she even cathered my shoe. She had strange uneasy look on her face. And told me that it looked like I throw myself to the ground and kicked my right leg in the air. I told her that I've been running for years at the park with out a single fall. I thanked her for her help. And she continued on her jog. I tried to keep up with her out of bride, I guess but the fast I went the fast she went ahead of me. I slowed down and in a few seconds she was gone. I told my girlfriend about the fall. She thought I was joking and she found it to be funny for some reason. Anyway, she googled the park and found out about the haunting and over all strange happenings. That's when I found out about as well. I never knew or though to google the park for any reason. We both went for a walk in the morning. And we both ran into the same old lady. We stopped and chatted. She brought out the fall story. After the chat continued to run in her direction and we went ahead on our direction. He both looked back after a few seconds and she was gone again. Within seconds!!! I feel she is a ghost and she's the one who pushed me. She just sounded like she loved telling that story to my girl while I was there.

speedy runner of glendale, ca on 2013-03-26 said:

I run to Griffith Park almost everyday for more than 10 years.i have done almost every trail there is out there,but almost every time i go for a run i keep finding new ones and I have never seen anything strange. But one day i found a different trail that took me to where a 1900s car was. The car looks old and rusty but it was strange to find it on the middle of those mountains my question is how did it got there.

Anna of Santa Clarita, California on 2013-02-18 said:

My husband and I went to the observatory on a beautiful clear night when we got to the very top of the obsevatory we had our picture take and ONLY around me as with unknown cloudy image almost like we didn't take the picture together. When I saw the picture immediately gave me this weird erie feeling that some entity was surrounding me.

Anonymous on 2012-09-12 said:

I am not the first, and probably won't be the last, but am currently one of the more active horseback riders up in Griffith Park. My horse lives with me, here in Burbank, and we have covered just about every one of the fifty-plus miles up in the hills. Most of them multiple times. I do most of my riding in the evenings or even at night, to avoid the daytime heat. Have made seven horseback rides to the Greek Theatre for concerts and have ridden to Shakespeare at the Old Zoo several times, also. Sorry, but I haven't encountered anything scary at all, except for someone firing nine or ten rounds from a pistol in our general vicinity (near a busy street) last year! I don't believe there were any ghosts involved, but it certainly got our attention. Thanks for all the stories.

Tony of Los Angeles, CA on 2012-08-03 said:

For years I got up before sunrise and ran as much as six miles a day in the park, trying to get up high to watch the sun come up. I spent a fair amount of time on most of the trails in the dark and never encountered anything creepier than a skunk or coyote. But a distressed skunk can be kind of scary!

Dakota B of Glendale, California on 2012-07-01 said:

I was at Griffith park just last night for a Shakesperian play in the park. I noticed the traills that were behind the old bear caverns so I took my eight year old brother with me to walk them. We walked through almost the entire old zoo, and decided to go back because it was getting dark. So we went back down by the bear caverns and notice another trail in front of where the caverns were. We started walking in that direction but didn't get far.. I was lookin in the cages, and got a very erie feeling. I turned to my right and looked farther down the walkway, and standing at the end was a really big, really dark entity. I'm for certain that it was a demon because I felt like it did not want us there, and I know for other reasons. So I then told my little brother to run as fast as you can and get out of here. So we started running and I kept turning around to see where the creature was, and it was getting closer and closer.. It felt like I was in a horror movie because as soon as we got out of there back to where the play was, all was calm. I looked back and saw the creature, and another entity that was white and looked like she we in a white dress.. I've been through some pretty scary/creepy places... But Griffith Park has to be THE scariest..

Marc Feliz of Rapid City, South Dakota on 2012-03-15 said:

I am Marc Feliz, my father was George Feliz, and my grandfather was Arturo Feliz of the San Fernando Valley. My father always told us that we were also decendants of Donald Feliz, and that if history went a different way, we'd be doing pretty well by now, lol. I was told that my grandfather was working on the property, when Douglas Fairbanks Sr drove through, and his Model ? Ford got stuck in the mud. After my grandfather helped him out, he was told to come down to MGM, Paramount, or whatever studio DF Sr belonged to, and he would give him a job. He did so and ended up enjoying a long career as a hollywood stunt man. He is on IMDB as Arthur Felix (because his first paycheck was misspelled, but it cleared, so he left it). He was in many westerns and was in about every Hopalong Cassidy movie ever made, Ben Hur, etc... I hear there is a parade honoring the Feliz estate and their decendants, in Los Feliz...anyone know if this is true? I would love to attend. I served in the USAF for 22 years and recently retired in Rapid City South Dakota (Ellsworth AFB). That is why I am here, rather than there.

jelila of los angeles, california on 2011-10-12 said:

i was raised in los angeles really close to griffith park(15 min away)and i have never seen anything and i have been there so many times.but the park does give me the creeps and does give out some hard negative vibes."i do believe tho"

Kelyn Roberts of Santa Monicaon 2011-03-04 said:

Arguably, the Baldwin's Santa Anita property and the Baldwin Hills were as lucky for Baldwin and his estate long after Griffith's fate . . .

Anne of Orange, CA. on 2011-03-04 said:

In Disneyland there is a schematic set of drawings that Walt and his partner drew for disneyland on the grounds of Griffith Park and then decided to change locations. I did not see this mentioned but found all of his artwork supposed done in a very short time most interesting.

e of Glendale, Cali on 2011-01-03 said:

I saw a hairy man come out of a bush and then saw 2 random kids pointing at me laughing so I got scared and ran till igot to my family and they didn't believe me the hairy man was naked and kind of looked like a sasquach has anyone seen this in grufith park

jessica of los angeles, california on 2010-12-31 said:

well my grandma was a descendant of the feliz family her great grandmother she told us that she was killed by her husband for the land she left a will but no one could find it it the land would be still in our family today if they would have found it sadly my grandma died last year GLORIA FELIZ DURAN 01/09/26n

Charles on 2010-11-08 said:

This past Sunday my buddy and I were out walking the GP Trails, I spotted what I thought was the old abandoned swimming pool. We made our way carefully toward the area, sure enough this was it! I was so excited as I had heard stories (from here too!) about its existence, but now I was going to finally get a chance to visit and see it for myself! Amazingly, the pool and the pool house are in relatively good condition. And yes, as someone mentioned it is creepy walking into the pool house! Take a flashlight, I didn't! The pool seems to go from about 3 to 7 feet at its greatest depth, and is about 50 to 60 feet long. The pool ladder(s) to my surprise were incredibly sturdy, however the rickety lifeguard chair wasn't holding out so well. We found the evidence of several worn water bottles scattered about, so this place does receive its share of visitors from time to time. If you'd like to see it I suggest rather than hiking down from the trails like we did, instead park down near the Griffith Park Camp Ground Entrance Area (EAST of the LA Zoo parking area). Make your way up on foot, it's not as far from the street as one might think, I'd say about 1 mile, most of that being an asphalt walk sloping upward. I intend to revisit the area and bring back pictures next time. Have fun and share your own experience here.

Confidential of Los Angeles , California on 2010-08-14 said:

The curse at Griffith Park is very true.I have seen her and I was terrified beyond belief. Prior to this experience I have never believed in the paranormal. What I seen appeared to be a women in a light purple pictorial type dress like that of the 1800s with a white bonnet on her head without a face...however with sparkling stars for eyes. It was traveling in the air approximately 3 to 4 feet off the ground. This occurred on a real rainy night at about 3am.I will not disclose my job duties at the park however i work graveyard for years and that was the only occurrence.

D of Burbank, CA on 2010-07-15 said:

Beyond the old zoo there is this old pool up in the mountain side... I don't know if anyone else has been there. There are two trails that lead to the pool and the vacant, run-down pool house. Just thinking about that pool & pool house puts my stomach in knots. If you like the feeling of being watched by an unknown "being" I suggest you go on an adventure to that pool. If you know the trails there, you can see the pool from the top of "ankle breaker". Good luck!

claudia of west covina , california on 2010-06-06 said:

a few years back after much story telling we decided to go inside the old l.a zoo cages/building the stairs are very steep but we got in anyway its real creepy there are low ceilings and of course all the walls have writting as well as the floors. theres a huge star in the middle of the floor...rumor is that there is certain rituals done there anyhow its creepy even the day

Gerry of Glendale, CA on 2010-05-24 said:

Yeah, there is some strange things roaming around. Never go alone at night, it is not because of the ghosts. It becacuse of the danger of the living. criminal activity.

SASHA of LOS ANGELES , CA on 2010-05-23 said:

Heading to the Old Zoo in a couple of hours for my usual hike. I have been hiking this area for years now and have never encountered anything creepy. Just the usual friendly spirits of yesteryear and Col Griffith's presence making sure no one misbehaves at his glorious park.

america of los angeles, ca on 2010-04-26 said:

I was hiking at the old zoo today with my cousin and 5 year old son. On the way back down from the 1st trail to the right, we stopped at what must've been rangers quarters. We went in heard a very strange metal banging noise. My son ran out immediately refused to go back in. All 3 of us went back in about 1 minute after we heard the noise. My cousin took a picture of my son, when we reviewed the pictures today, you can see the face and shape of a woman on the bottom left hand side. Very eerie and scary. Has anyone had anything like this happen to them at the old zoo?

Patrick of Birkner, California on 2010-03-09 said:

I went treasure hunting with my son who was 7 at the time 3 years ago. This place is full of surprises if you know where to look. Just think how many people have hidden things up there for the last 150 years. Jackpot!!!

Tesa of Van Nuys, CA on 2010-01-07 said:

I work for the San Fernando Historical Society, and our information says that Col. Griffith donated the land for the park to the City of Los Angeles due to his son's crime (I believe murder). To keep his son out of prison, the Colonel donated the land and the son joined the Army.

Anonymous of San Luis Obispo, CA on 2009-10-18 said:

I grew up in the L.A. area and have been to Griffith Park numorous times and have never seen or experienced anything out of the ordinary (not to say i discount the stories, I very much believe in paranormal activities and have expirienced many other "events") but the L.A. Zoo has ALWAYS given me the creeps ever since I first went there as a kid in the early '80's.

Brian Gleeson of LA, CA on 2009-08-05 said:

I run in and work in the park daily never seen a ghost but the area by the Old LA Zoo has some negative energy only place in the park I have ever felt it

kristine lake of newport, vermont on 2009-07-24 said:

While atending college at csuf, I attended a class taught by Judy Suchey. She was a forensic anthropologist for Orange County, as well as a professor there at the school. She told of discovering 2 headstones in the weeds at Griffith Park. She had been unable to discover any information about them, but was thinking of submitting her 'find' to a t.v. show like the old Unsolved Mysteries.

Anonymous of Los Angeles , CA on 2009-03-26 said:

I work at CBS establishment here in LA, doing security for them. I have a co-worker who did security for the LA Zoo. He's told me stories of some of his fellow security guards that have actually seen Pentranilla dressed in a white victorian dress. They say she only comes out when it rains though, kinda errie.. And seriously, what a shady story. Are these stories true?

Jack of Redondo Beach, California on 2009-03-08 said:

I'm only 11 years old, and have been up the Griffith Hills once. I'm usually a very fortunate person, but hiking there gave me horrible luck that day. I was chased by an unusually large coyote, and nearly bitten by a rattlesnake. The strangest thing though, was when I reached the top, I saw a kid about my age. I walked up to warn him about the coyote, and I quote him, "I'm quite glad you warned me. Here, take this, its good luck." he said, handing me an old-style firecracker, made out of something like a shoot of bamboo. I thanked him, although severely unimpressed. He then took off through a small path through the bushes. Alone, and worried about the coyote, I rushed down the same path, attempting to catch up with him, but I never found him. I gave up, and went back to my normal pace. I stuck my hand in my pocket, looking for the firecracker, but it wasn't in my pocket, and there were no holes in it either. I haven't gone back to it since, but I never forgot the strange events that happened that day.

Anthony Pena Sr. of downey, Ca on 2008-09-23 said:

Myself and 5 friends went to an area of griffith park not visible to the road that leads to the tunnel to the observatory, we pulled into a parking lot to our left off the beaten path toward the hillside is an "ampitheatre" probably used for school kids, made entirely of concrete with a stage at the forefront with a very large brick fireplace. We were sitting at different levels and points, when from the left side of the brick structure facing us what appeared to be thick smoke or a cloud rose from the ground to approx. waist height at this point it began to take the shape of a human upper torso, head,neck,chest,shoulders,arms only. facing us it moved forward to the front of the brick structure turned to its left and floated (at normal height no pelvis or legs)past the fireplace,past the other side of the brick structure, where as it began to pass the cement stage area it faded/evaporated from sight. this entire episode lasted approx.10-15 seconds. but has haunted me possibly 25 years now. It appeared to be from the late 1800's.

Salvador Magana of Fresno, CA on 2008-09-09 said:

a brother [of] mine is a singer, he [went] to Griffith park to take a few pictures for his new CD and he was photograped at many places inside the Griffith park but only when he was over a big rounded rock with a plate on it, many orbs appear in some pictures, other picture show one really big orb over him.

Anonymous II of Encino, California on 2008-03-26 said:

I have worked at the LA Zoo for over 25 years. One of our security guards has seen the ghost and so have several other workers. They all describe her the same way, what she's wearing and how she appears. The story goes that she has to come and re-do the curse after each rain as the rain washes the curse away. I am looking forward to seeing her myself, and yes I believe this!

marty of pasadena, ca on 2008-03-06 said:

I have been up and down the griffith park hills hundreds of times.On the way down it is almost always in the dark, and by myself. No ghosts- only animals and living people. The only unusual thing is that everytime I run really hard up to the top, I have some great deep revelation about my life. Perhaps a good spirit up there, or just the endorphines dropping with hard exercize

Karla Maria Hessler of Baldwin Park , CA. on 2008-02-24 said:

I am doing physical research on this, to try and conclude the and verify the story of ghost sightings. We will see, I have done alot of reaserch within several other places considered to have ghost sightings, and nothing has come up yet. I will be visiting and we will just have to see. I will post another comment within visits, to do physical research on several parts of the park. I will keep you posted.Any questions or any specific comments on things you want me to try out, let me know. Thanks calkitty20@yahoo.com

Michael Imlay of Los Angeles, California on 2008-01-17 said:

Regarding the post/comments on the Feliz Curse and Griffith Park. I'm a Los Angeles-based writer doing research on the topic. If the anonymous commenter (10-31-2007) who says his dad works at the L.A. zoo and saw the ghost reads this, or if there's any way to contact him/her, I'd really like to get in touch for details. I can be contacted at the email address admin@mimlay.com or through my website (www.mimlay.com). Thanks.

Star of San Jose, CA on 2007-11-18 said:

There was another fire there within the last year (May 8, 2007) that burned a fairly large area, over 817 acres of Griffith Park and destroyed Dante's View, Captain's Roost and a bird sanctuary. It was started when apparently a homeless man fell asleep with a cigarette in the bushes.

Anonymous on 2007-10-31 said:

My dad works at the l.a. zoo and him and his other friends said they saw the ghost.
Outside Links:
Outside References:
First Created: 2007-10-31
Last Edited: 2016-05-16