Weird California - By Joe Parzanese
Black Lake

The Lady of Black Lake
Black Lake, Highway 1, Oceano, California 93420


The Lady of Callender Road
Highway 1 and Callender Road, Oceano, California 93420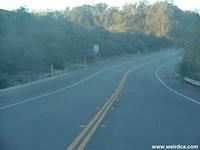 According to the rumor, almost two hundred years ago, a woman drowned in Black Lake near Oceano. Some legends, however, state that she was murdered and dumped in the lake afterwards. Now centuries later she haunts the location of her death. She appears in a black ruffled Victorian dress with a full skirt, tall neck, puffy shoulders, long tight sleeves with black lace at the cuffs. She also wears long black jeweled earrings and her hair is pulled up. However, the bizarre part of her appearance is that she has absolutely no face, just glowing eerie white light where her nose, eyes, lips, etc would be.
She has been called Agnes over the years and appears around midnight (maybe 12:30) to walk across the surface of Black Lake. She also has been seen over on nearby Highway 1 around the same time, occasionally scaring drivers and causing accidents.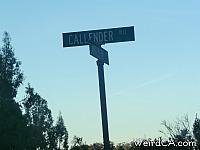 As if Anges isn't bad enough for drivers, if you continue down Highway 1 onto the Nipomo Mesa, there's a white lady who also causes accidents. Northwest of Callender Road, a white lady apparently haunts the site of a fatal accident, appearing again around 12:15 am, trying to stop the cars passing her by. It is even rumored that if you don't stop, she'll take control of your car and crash it herself. Supposedly the woman lost her husband and children in a car crash along the road in the fifties, and although she survived, she turned white from the shock and now haunts the roadway. The husband and children supposedly died when while speeding down Highway 1, the car hit a dip, and crashed into a slough (swampish land). Except for the woman, the rest died.
So same road, same time at time, both stories involve drowning, but one's white and the other black.
Comments:
GKB of SLO, CA on 2021-11-08 said:

Two men have gone missing at this spot, with nothing found to hint at their whereabouts. And more recently there was a murder, with the body being dumped in the lake. Definitely something sinister about this spot, I wouldn't be surprised if its reputation goes back a long long time.

Luke Facchin of Arroyo grande , California on 2021-05-30 said:

I had left a comment earlier and just realized it has typos so I want to correct some of that first of all there are many white ladies stories the nipomo Mesa bog white lady was actually Angela secovich drunk as hell walking to Mesa market for beer at an ungodly hour and ungodly fog butt naked with nine stray dogs following behind there eyes glowing in the headlights of unsuspecting motorists anyone who would have passed by this woman at that time of night would have surely thought they saw a ghost probably pulled over to think what the f*** did I just see

Andrew of Arroyo grande , Ca on 2020-02-19 said:

Back in 2005 I was in high school, it was about midnight, my friend and I saw a shadow person at the end of Callender rd and hwy 1

Luke Facchin of Arroyo Grande, California on 2016-09-04 said:

I live at the end of calender. The trail to the swamp bog is in my front yard . Anthropologists have found evidence of human inhabitants dating 5000 years . The white lady is one legend that gets confused with other legends the made bog white lady is not so back compaired to the many other demons . this mesa is crawling with spirit people

Ron M of pelzer sc, sc on 2016-03-03 said:

I lived in AG for 20 years back in 62 or 3 i was out on a date with a Girl and we were parked of callender rd by the swamp whin she started to scream i looked out and there was a huge form much bigger than a bear.we went back the next day and could not fine any trace '''

James of Callender down the streeton 2014-10-31 said:

I would love to hear more from locals about the black lake lady. I have attempted to see her 3 times, staying the night out there. Twice by lake, once by road. No luck thus far. Train came around midnight every time which was exciting and highly coincedental as freight has no timetable. Anyone interested to honor her presence I'll bring the s'mores!

Janice of Grover Beach, Ca on 2012-10-09 said:

When i grew up we lived on the mesa. just off of calender road. The bog as we called it ran just below our house. We would be out playing at night and hear a woman scream. And would run in the house.
It was Christmas time. I was up late reading. Last person awake always had to check the doors to make sure they were locked. Checked all the doors, locked Dang lights on the tree still on, as i walked through the living room i saw what i thought to be my reflection in the window, as I turned it wasn't my reflection but the white lady floating on my front lawn. I pulled the plugs for the lights sew hard the whole tree fell over. now no one is going to believe me in the morning if i tell them why the tree is the way it is right. sew i but the tree back up right rearange the angle hair and she is watching me the whole time. Man I ran down the hall and into my bedroom and hide under the covers. I can still to this day see that picture of her in my mind.

Nomius of Callender Road, Arroyo Grandeon 2012-07-05 said:

Been to both places at night waiting, and watching many, many times and have never seen anything. I have heard reports of the black lake lady being seen recently, she's always seen as the lady with no face. The lady on the turn on Highway 1 near Callender Road has always had different stories attached to it. In one story I've heard she was decapitated and now wanders the mesa looking for her head, and in another story, if you speed around the corner you'll hear her screaming in your head. I keep up on all the stories around here, and you know I haven't heard about the lady on the turn for quite a while. I hope she's still there. Hoping one day I'll have the great misfortune of seeing her.

The Lost Boyz of San Luis Obispo, Ca on 2008-08-14 said:

We braved her waters last night Aug 13, 2008. 13 kids, 2 flashlights, and a deathwish. Through bushes and sand we pushed our way to the misty waters. Too foggy to see Black Lake we began to make fun of Agnes. As we mocked the old hag, we could sense her anger lurking from in the mist. It was a great journey!! We will continue onwards, you will soon hear more stories from The Lost Boyz
Outside References:
First Created: 2007-10-31
Last Edited: 2007-10-31