Weird California - By Joe Parzanese
Hotel del Coronado

1500 Orange Ave, Coronado, California 92118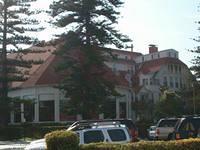 This entry is unfinished, incomplete, or planned for future research. Weird California makes no promise that it will ever be finished and gives no time table for a completion date. Additionally the information below may be inaccurate, incomplete, or just plain gibberish of notes. If you have any information on this entry, please feel free to Contact Us or leave a comment below. Thank you.
Supposedly the ghost of Kate Morgan haunts Hotel Del Coronado. More info coming soon. If you have any information on this site we'd love to hear from you!
The Hotel del Coronado opened in 1888 and came with cutting edge technology for the time. The hotel might have been the largest building in the country at the time to have electricity. The elevators were all steam-powered hydraulic elevators. Telephone service, as well as a sprinkler system, were other new technology available in the hotel.
The hotel cost $600,000 to build and an additional $400,000 to furnish. Rooms started at the rate of $2.50 per day and this included three meals a day.
Hotel Del Coronado
This victorian hotel, built in 1887, is one of America's largest wooden buildings. Few seaside resort hotels of this significant architectural style remain in America. The hotel has hosted several Presidents and other national figures.
California Registered Historical Landmark No 844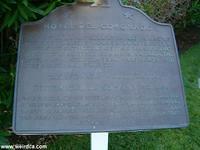 By 1904, indoor Christmas trees were popular in America, but those with electric lights were rare as candles were still commonplace. The Hotel Del Coronado made history when they strung Christmas lights from the hotel to a nearby Norfolk Island Pine. The lights were hung around the tree, and became the first electrically lit, outdoor, living Christmas Tree!
Closest Weird
Outside References:
First Created: 0000-00-00
Last Edited: 0000-00-00