Weird California - By Joe Parzanese
Wave Organ

110 Yacht Road, San Francisco, California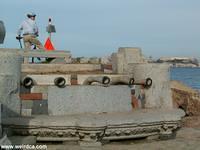 If you travel down Marina Boulevard in San Francisco, when it hits Mason, make a right into what looks like the beginnings of a parking lot. In reality, however, you're on Yacht road. Head down past the Yacht Club to the end, then get out and walk along the jetty there. You will eventually arrive at San Francisco's Wave Organ.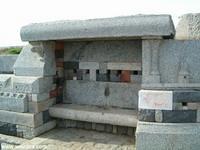 The jetty sticks out into the bay and forms a small boat harbor in the marina district of San Francisco. There are excellent views of both the Golden Gate and especially Alcatraz. There at the end of the jetty, sunk slightly in the ground is the Wave Organ, environmental art with musical accompaniment provided by nature and the very waters around it. The Wave Organ is constructed out of stones originally taken from a Gold Rush era cemetery north of the city and consists of a variety of pipes that reach into the water. The cemetery was moved to make room for a housing development. The sound the organ creates is made from the impact of the waves against the pipes as the water rises and falls inside each individual pipe.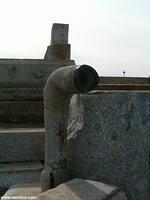 The entire piece was put together by Peter Richards, an environmental sculptor, and George Gonzales, a master stone mason. The pipes carry the sounds of the water through them to create a variety of ocean sounds that fill the entire artistic piece. Think of it like listening through a giant sea shell, combined with water lapping, gurgling and bubbling within the pipes.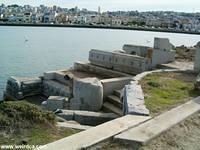 Construction on the Wave Organ began in September of 1985 and was completed and dedicated to Frank Oppenheimer, founding director of the nearby Exploratorium, in May of 1986. Oppenheimer sadly passed away during construction of the organ. The Wave Organ has a variety of listening areas with different numbers of pipes leading to them. There is even a "Stereo Room" consisting of a large partially enclosed stone alcove with numerous pipes leading to it. The materials in the Wave Organ are a mixture of granite and marble along with 25 organ pipes. The best listening time is at high tide. If you can, you should take a trip out to this little know work of art, take in the view and listen to the music of nature.
Closest Weird
Outside Links:
Outside References:
First Created: 2006-11-19
Last Edited: 2006-11-19